SYNOPSIS
A FILM by BEN HOLMAN & NEIRIN JONES with ORIGINAL SOUNDTRACK by BEN LAMAR GAY
On the outskirts of Rio de Janeiro during its world famous Carnival, far from the beach and the touristic clichés, there is an explosive contest between neighbourhoods. This old form of carnival features teams of futuristic gladiators that are a surreal mixture of play and menace. A tradition that has its roots in ancient European carnival traditions and in African rituals, they look like visitors from another planet.
The associated violence over the years has earned the festivities a sinister reputation in the mainstream media. Largely feared and misunderstood, there has been very little documented over the years about this cultural gem and it remains largely unknown outside of the neglected urban peripheries and favelas of Rio de Janeiro. But this is the moment when those who feel marginalised the and ignored the rest of the year get to feel like stars. It is a chance for the invisible to become visible.
A love letter to Brazil, in all of its beauty and all of its pain, this film is a joyous celebration and battle cry from the heart of Rio's forgotten neighbourhoods. This is the Rio Carnival that you have never seen before. This is Bate Bola.
BEN HOLMAN
Ben Holman started out in London as an award winning Art Director, before packing a camera on his back, starting Beija Films and setting out to film the world.

In recent years, he has divided his time between Rio De Janeiro and London, directing everything from commercials to feature docs. Features include "Walk it Home" for Red Bull TV, about a blues band from Beirut and their pilgrimage to Mississippi, "Rumba: La Clave", an exploration of the roots of Cuban music and "Cuba in a Bottle", made in collaboration with Havana Club, which tells the story of Cuba through the history of Cuban rum.
His recent film "The Good Fight" won a number of awards including "Best Documentary Short" at Tribeca Film Festival 2017


NEIRIN JONES
Neirin Jones worked in the camera department for 6 years alongside DOP's including Rodger Deakins (Skyfall), Anthony Dodd Mantle (Trance/Rush) and Darius Wolski (Pirates of the Caribbean/ Prometheus) before moving to Brazil and becoming a Director of Photography.
he continues to work as a DOP, but has also had the opportunity to direct some personal projects.
BEN LAMAR GAY
Ben Lamar Gay is a composer/cornetist who moves components of sound, color, and space through folkloric filters to produce brilliant electro-acoustic collages. Active in the vibrant experimental music scene of Chicago, including a three-year residency in Brazil, allows him to collaborate with some influential figures in the world of music.
With the celebrated release of his debut album, "Downtown Castles Can Never Block the Sun" he is establishing his place in the creative ecosystem as a unique voice in the world of music. Some of his recent accolades include the "2018 3arts Stan Lipkin and Evelyn Appell Lipkin award" and the "2019 John Peel - play more jazz award" from Gilles Peterson's Worldwide FM.
Ben's performances and creative projects have been embraced by communities across the globe including the Netherlands, Brazil, Italy, France, Poland, Nigeria, Germany, Cuba and more.
The Soundtrack to "This Is Bate Bola" will be released shortly on International Anthem and titled "Confetti in the Sky like Fireworks".
Photo credits: Neirin Jones
INTERNATIONAL ANTHEM PRESENTS PRIVATE PREVIEW PARTY @ CO PROSPERITY SPHERE - CHICAGO 23rd MARCH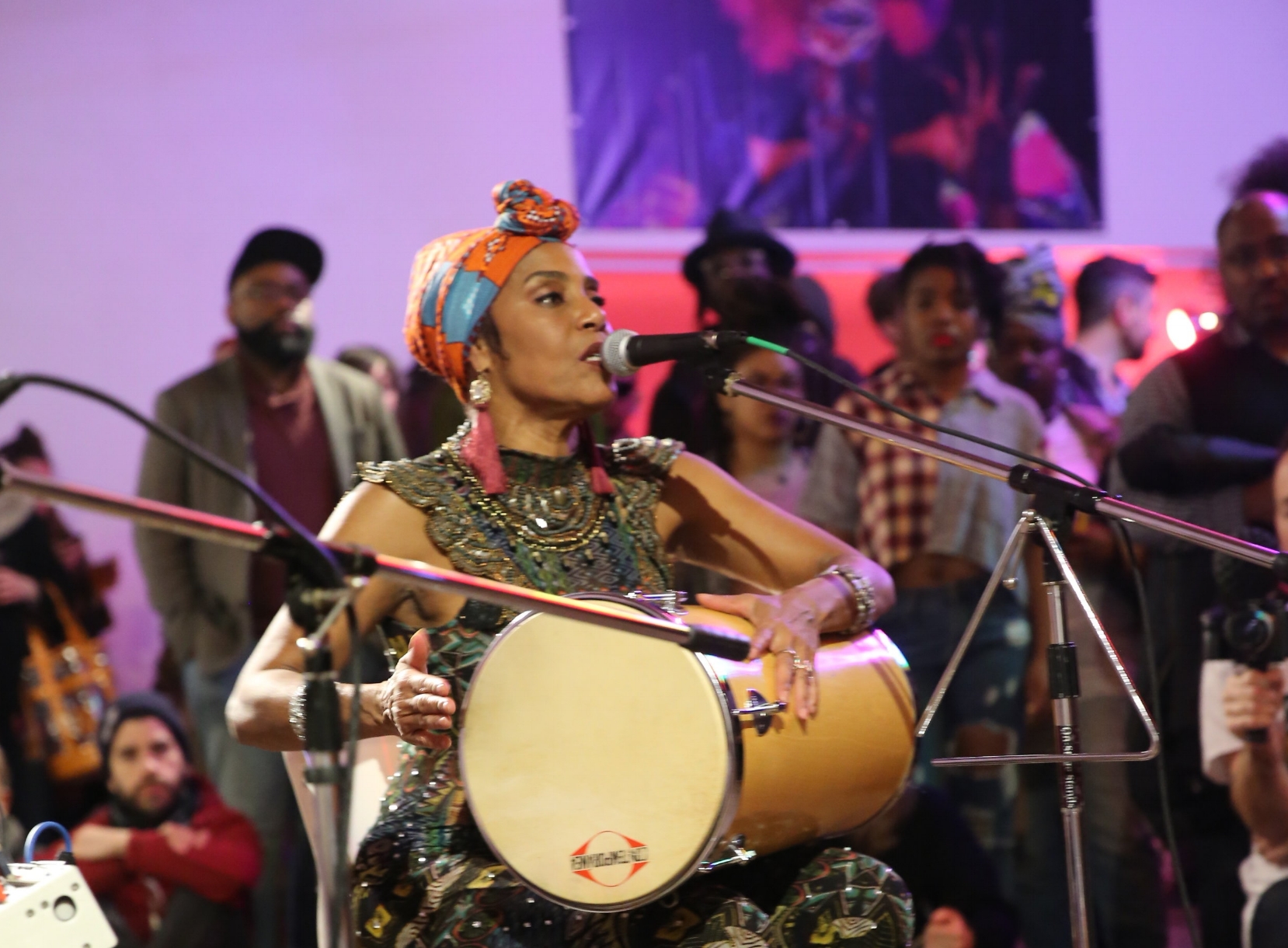 BOILER ROOM PRESENTS - PRIVATE PREVIEW PARTY @ TOTAL REFRESHMENT CENTRE - LONDON 1st APRIL